8 Top Foyer Design Tips to Rock Your Foyer Decor
Hello friends! The hustle and bustle of this busy time of year is in full swing. Back to school is just around the corner, can you believe it? As I pile and organize school supplies and backpacks, I size up our front entryway…or launch pad as I like to call it. I am reminded of how important good foyer design is to the smooth workings of a busy family's daily routine. A beautiful, functional front entry may change its decor seasonally, but its smart design features are fixtures year round.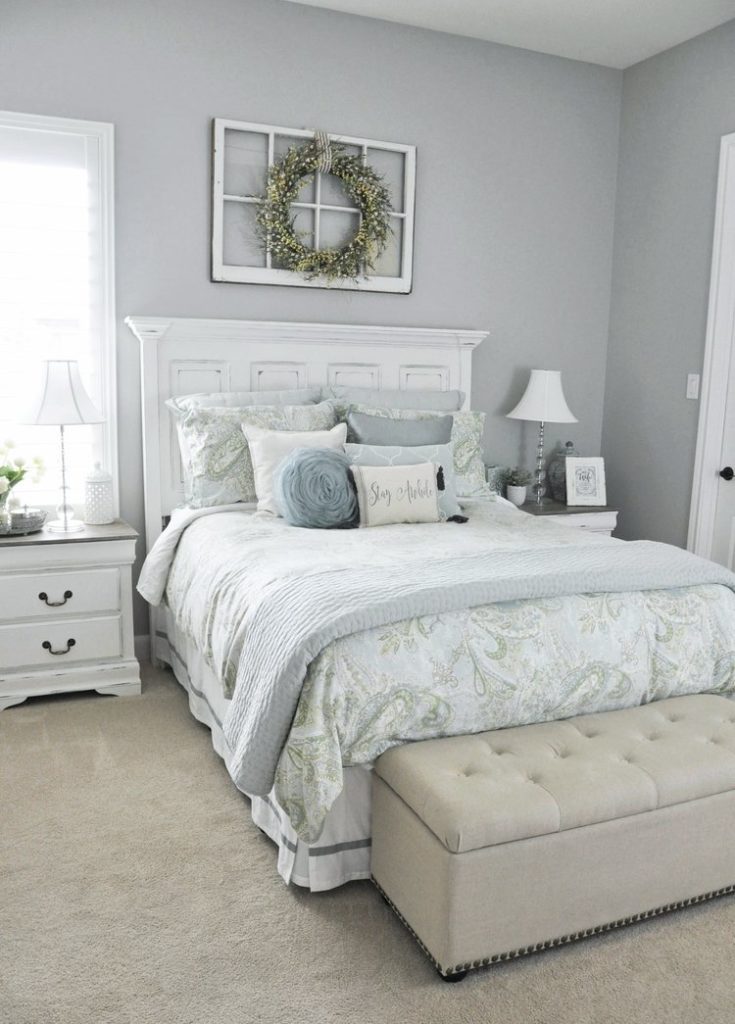 via The Grace House
Getting out the door at our house in the morning is one thing. When my kids come home from school, it's like an explosion hits. There are backpacks and shoes, coats and hats flying in every direction. Winter is even worse! The chaos they create is exhausting.
We've worked hard over the years to foster as much independence in our kids as possible in as many ways as possible. With three kids in the mix, we need them to chip in as much as they can to keep things running smoothly. In our foyer that has meant adding hooks hung at their level for coats and hats, bins have been tucked under our front bench within easy reach for mitts and gloves. Each child has their own zone to stow their belongings. As they are getting older, and feet bigger, shoe storage is actually becoming our biggest challenge.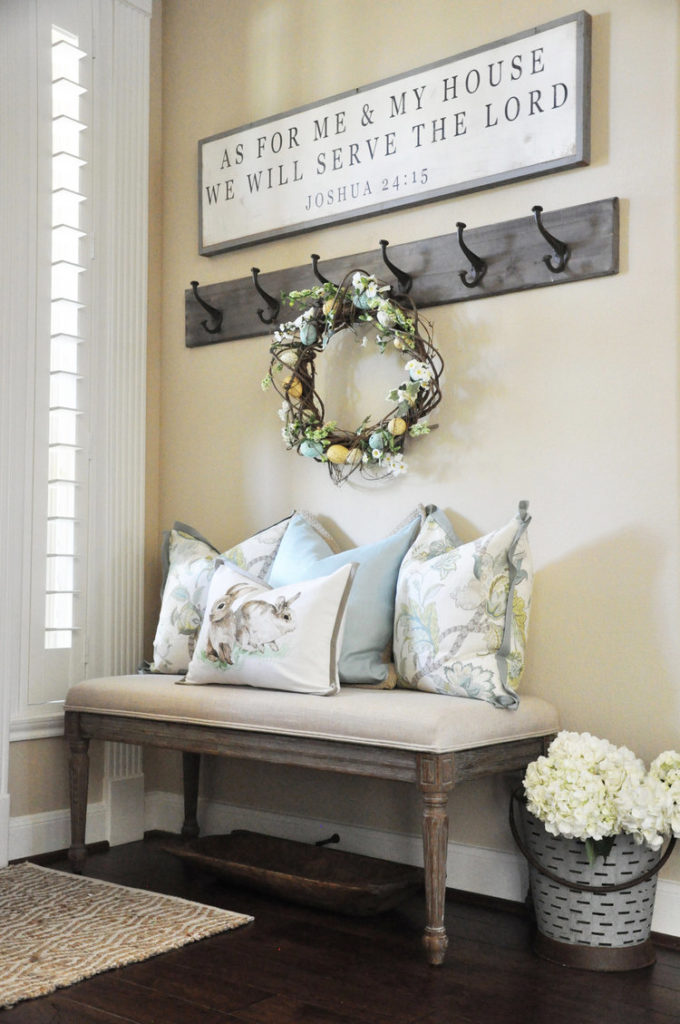 Most of us don't have a massive, expansive entryway. We make do with the space we have. A foyer needs to be functional and durable to handle the kids, but still beautiful and welcoming for guests. We are luckier than most in that our home's foyer is wide enough to allow a bench and opposing entryway table. This, together with our large foyer closet, gives us plenty of space to hide the kid chaos. Once we revisit our growing shoe dilemma, we should be in pretty good shape for a while.
Here are a few of my top foyer design tips to help you spruce up your home's entry:
1. Make use of the space you have. 
You don't need a ton of space to make a big difference. Even a 3′ bit of wall space can translate into a better storage solution. All you need are some hooks, a shelf and a little creativity.

via Downright Simple
2. Don't have the space? Fake it.
Hanging a mirror in your foyer is not only functional, it adds an illusion of space to your entryway. Mirrors reflect light and add a feeling of openness.
via Robert Stilin
3. Custom fit.
Choose furnishings that fit your space, even if it means picking something a bit narrower than the norm. There are some great DIY options out there, like this console table from East Coast Creative, that allow you to make something great yourself.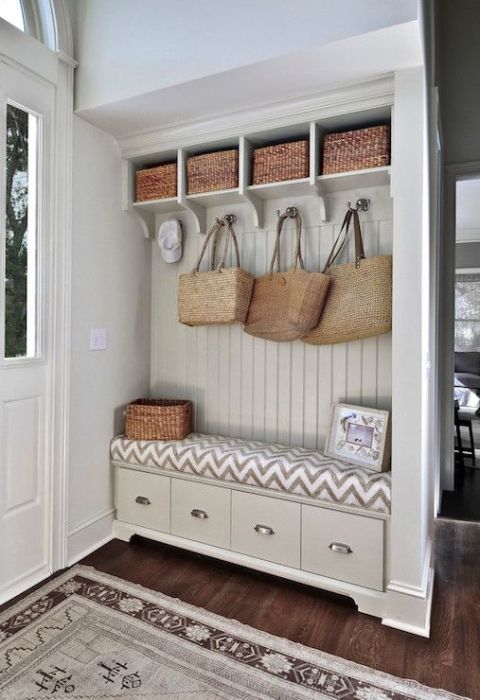 4. Storage, storage, storage.
Plenty of storage is arguably the most important feature in a family friendly foyer. Add storage anyway you can to hide, organize or display as needed. Shelves or cabinets, baskets or bins…they all offer stylish storage solutions.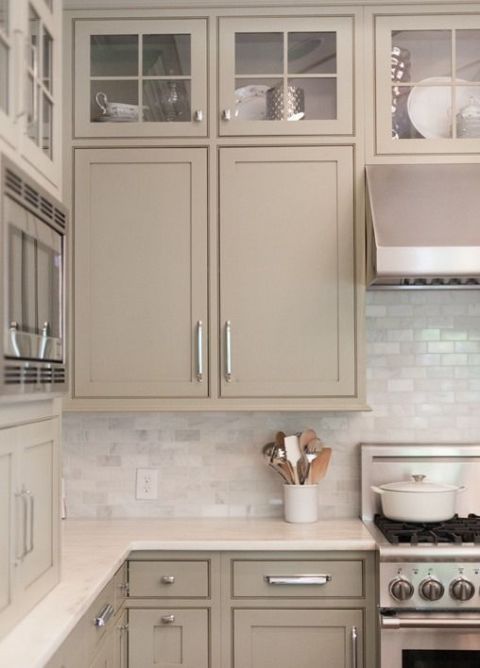 via Country Living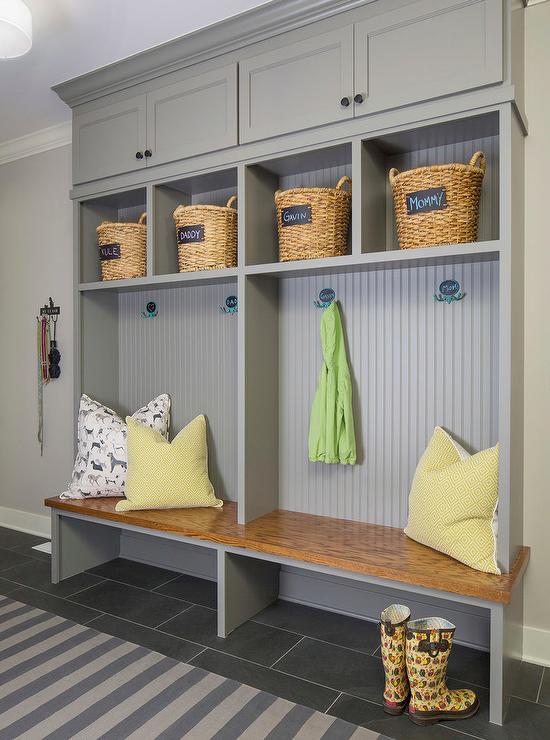 via Decor Pad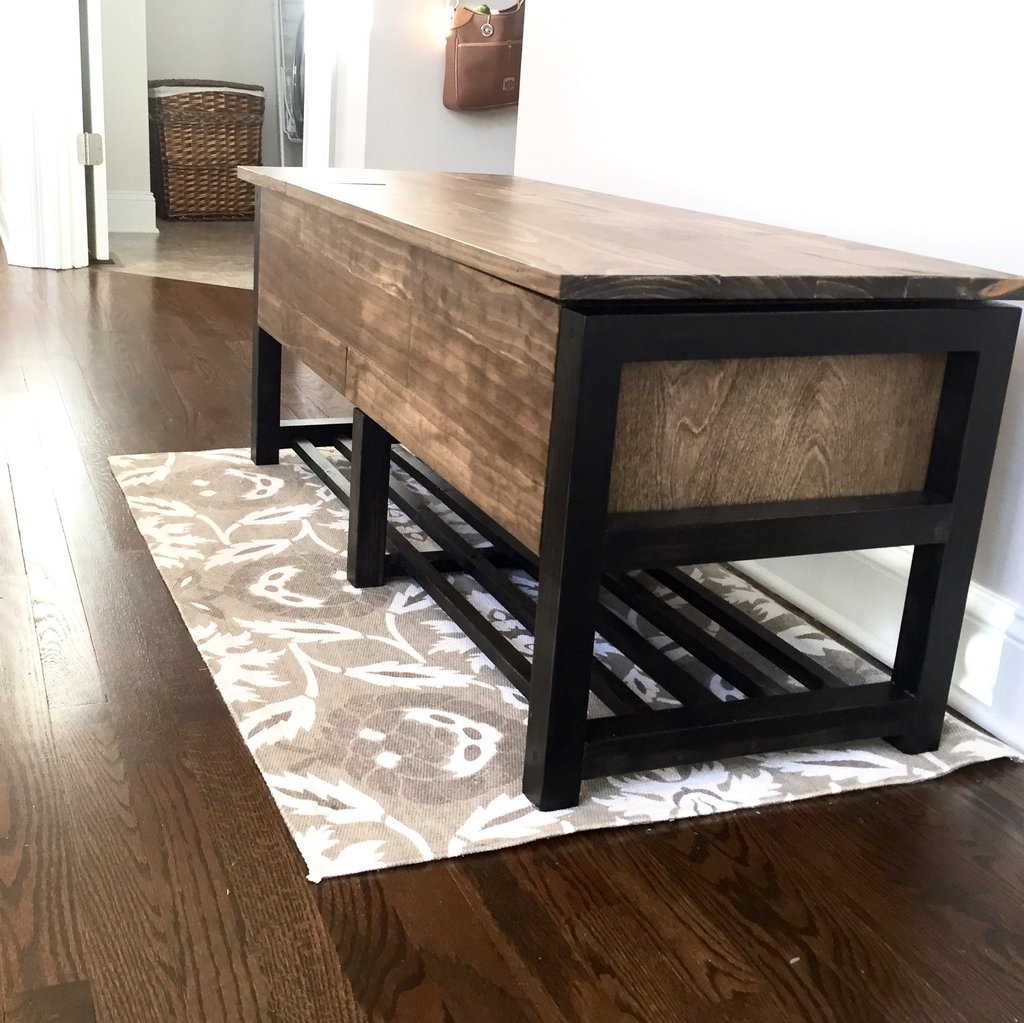 via Handmade Haven
5. Illuminate.
Layering your lighting in your foyer is a great way to add a little ambiance. Table lamps on consoles are both a functional and beautiful detail. Beautiful hanging ceiling fixtures can add some interest and personality to your space.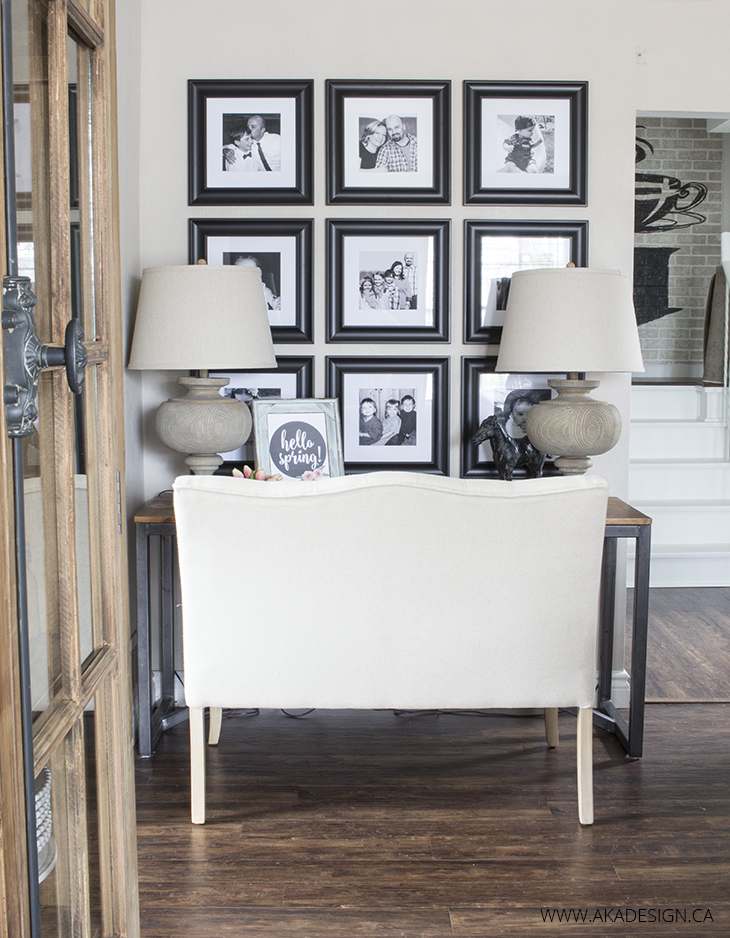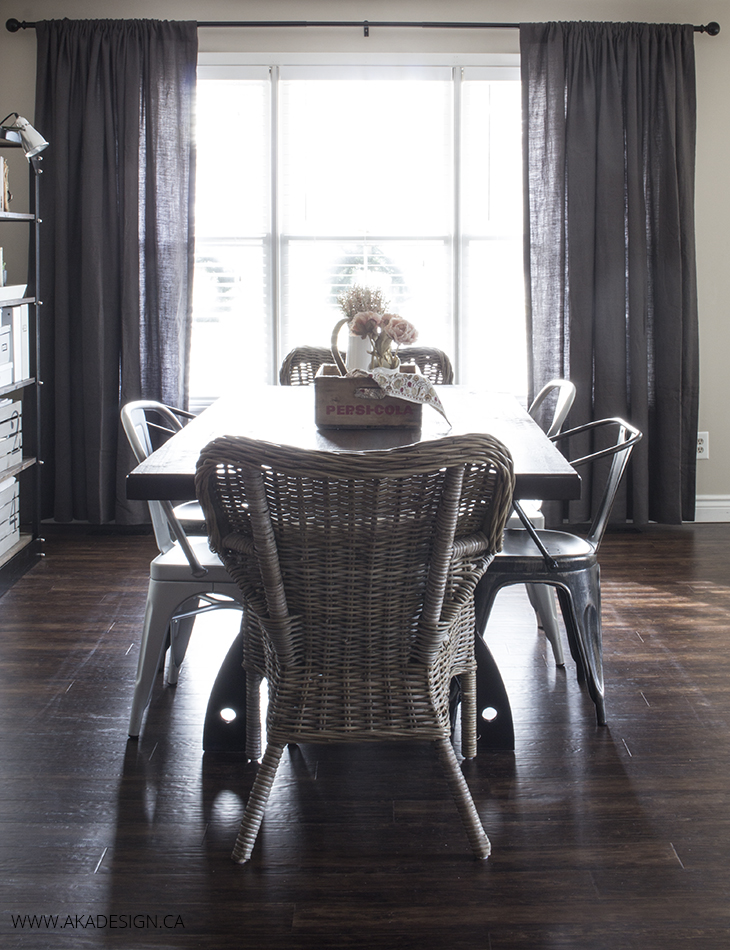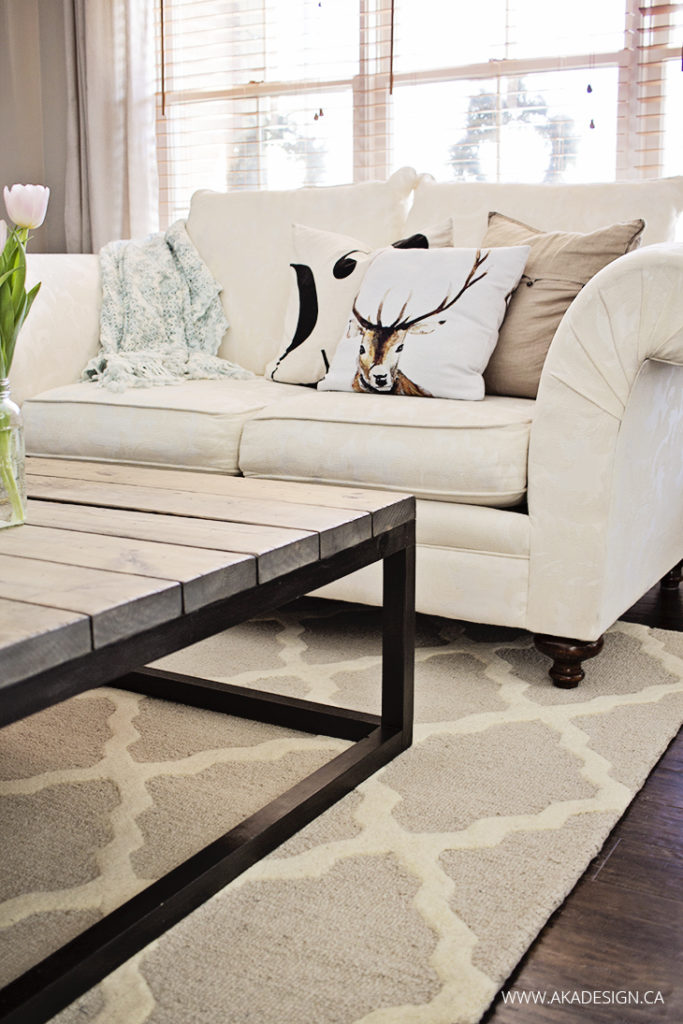 via AKA Design
6. Seating
Young or old, seating for guests in your entryway is a welcome feature. Built-ins are amazing but can be expensive. Source a ready-made option for a quick, affordable seating solution.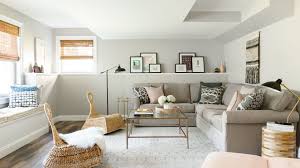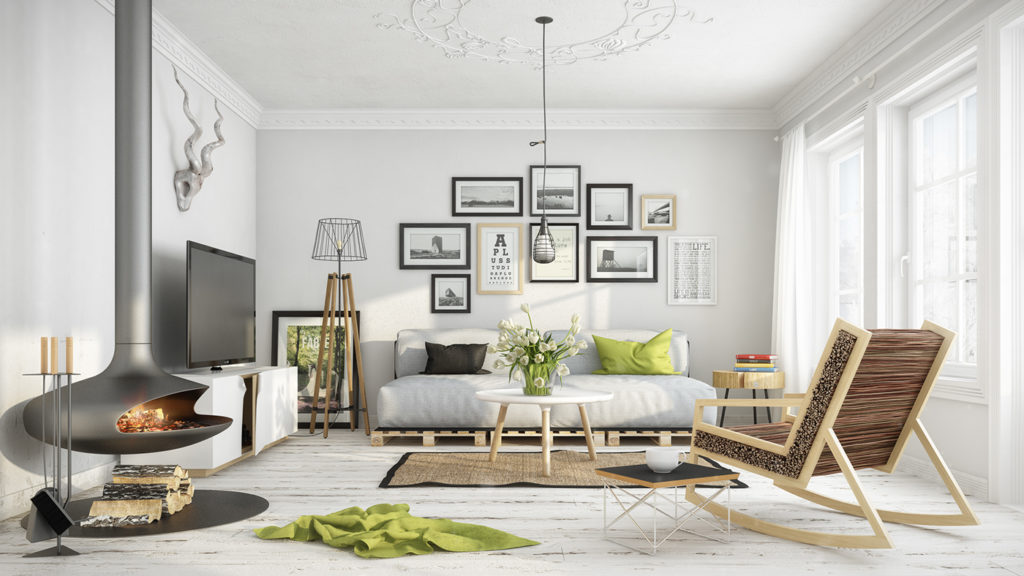 7. Add a natural element.
Your foyer is the transition point between your home and the world outside. It's nice to add a bit of texture to the space by including some natural elements like greenery, wood or sea grass.
8. A touch of warmth.
Adding a rug to your entryway is a practical piece of decor but it also that adds a welcoming touch. Beyond their functional beauty, foyer rugs can be a fun way to add a little whimsy or personality to your space.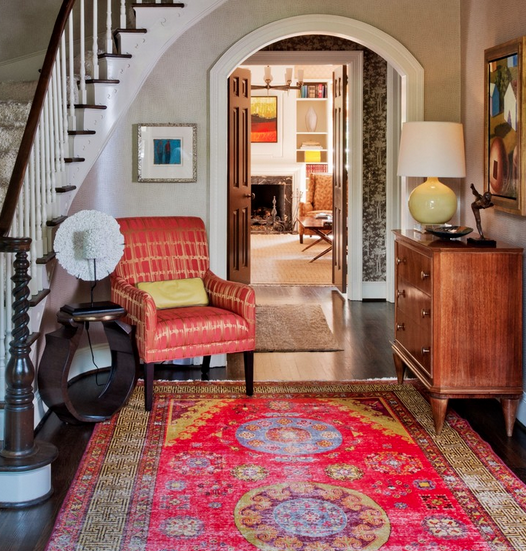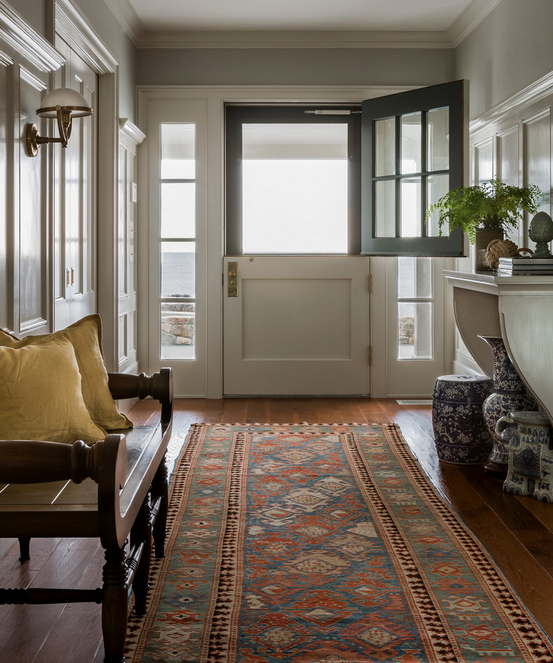 What's your foyer missing? Leave a comment below to share your foyer wish list.